What is SAP SD?
SAP SD (Sales & Distribution) is a module that covers all aspects of sales, orders, and distribution. Its primary components include sales, sales support, shipping, billing, and sales and logistics information systems.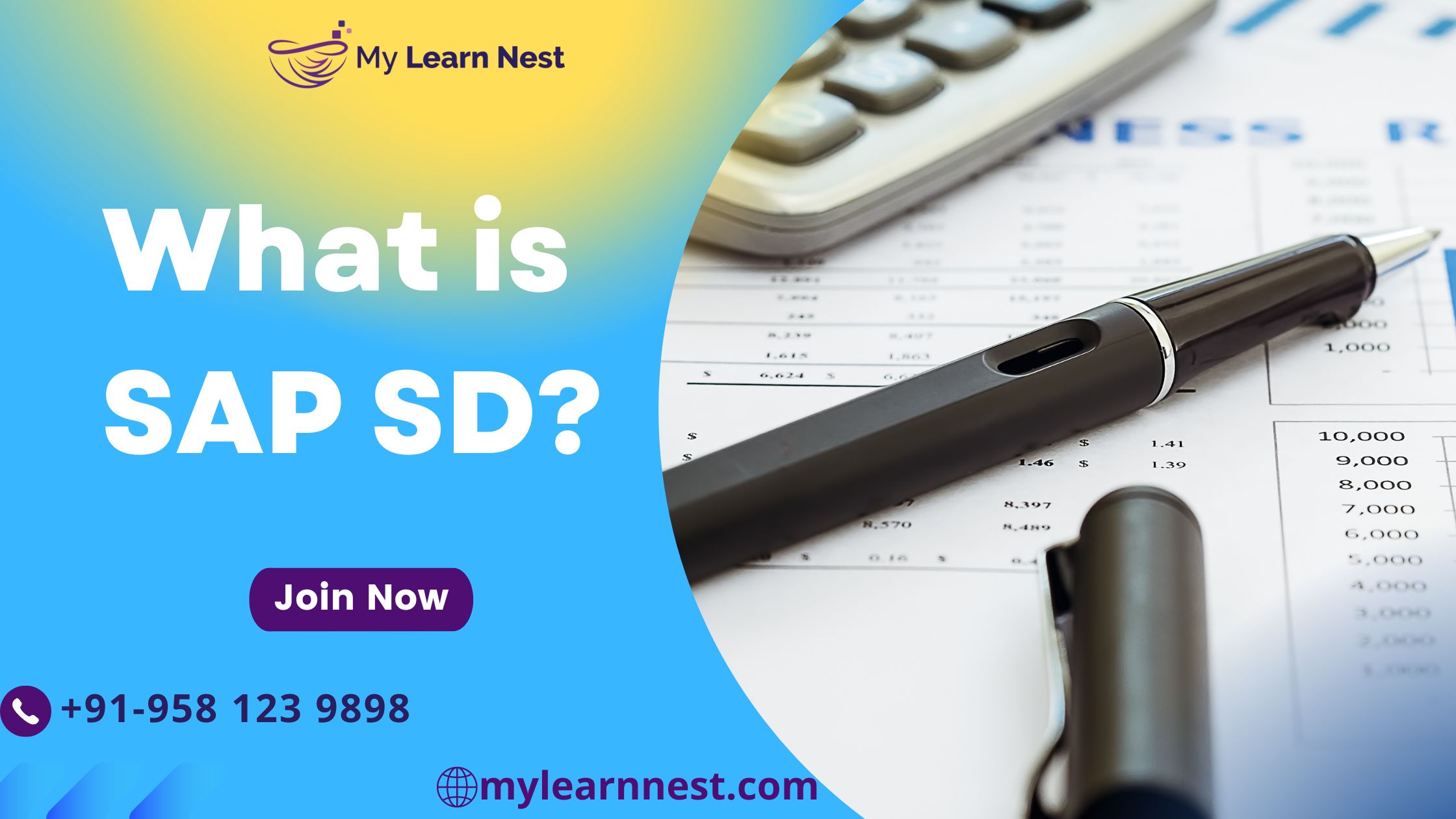 SAP SD is widely used in organisations to track pre-sales, sales, and post-sales transactions, as well as to define sales, order, and distribution processes and effectively manage the repository to store information related to these functions.
SAP SD is a module of SAP ERP that deals with the production, planning and distribution of goods. SAP SD training in Hyderabad is offered by MylearnNest Training Academy institute. The course is designed to teach the student about the various aspects of SAP SD module such as production, planning and distribution of goods.
SAP SD is a Logistics function of SAP ECC that integrates with other modules such as SAP PP, SAP PM, SAP QM, SAP MM, SAP FICO, and SAP HCM.
What is the future of SAP SD Consultant?
Change your career path to become a SAP SD consultant.

SD consultants can advance vertically by becoming team leaders, functional leaders, project managers, programme managers, and so on.

Can also cross-train into advanced modules such as SAP S/4HANA – Sales, SAP Sales Cloud, and so on.
Key Components of SAP SD
SAP SD is the most important ERP module created by SAP. It assists organisations in better managing sales and customer distribution data and processes.
The important components in SAP Sales and Distribution module are:
Sales

Shipping of Material

Master Data

Transportation of products

Foreign Trade

Sales support

Billing-Related
When is the next batch starting?
Please see the SAP modules in our calendar for more information.
MylearnNest Training Academy Training Modes:
In-Class Training:
You can attend the off-line training program for a classroom training experience at our My Learn Nest.
Live Instructor-led online Sessions:
Attend our online training from any corner of the world with My Learn Nest at your own convenience.
Self-Paced Recorded Video Course:
You can also learn with our self-paced recorded video courses that are well-put and organized. A complete set of videos will be available in our video course for all the courses